Joystick Lever

We have strived since our company's founding to make joysticks that meet the needs of everyone from end-users to manufacturers, with high-precision input, long life, and high maintainability.
The JLF series has become so popular that it is practically the arcade industry standard for joysticks, and our Silent series satisfies the special demands of consumer users. We also offer a variety of other joystick types to meet a variety of needs.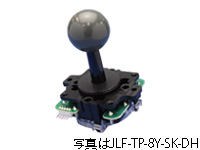 Utilized in numerous arcade cabinets, this is one of Sanwa Denshi's leading products.
Boasting precise operation and high durability, it is used in a wide range of applications, including vehicles for children and the control parts of industrial machinery.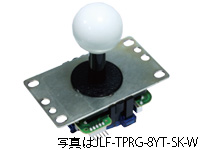 This model reduces the characteristic clicking noise of the joystick switch.
It features longer switch life as well as lighter handling than the JLF-TP.
It is frequently used in controllers for home use.